You may wonder why I'm posting a photo of a rock, a few bricks, a big old house and a very distinguished looking gentleman.
These things, my friends, are remnants of a piece of Hamilton's vanished architectural legacy and this particular example is quite literally in my own backyard. Known as Fernhill, this Victorian mansion was built in the 1870's by Mr. George Rutherford and stood proudly on an extensive estate, which is now the beautiful St. Clair Heritage District, where I live. The house itself stood in what is now my backyard.
Before we get into the history of Fernhill, it is important to acknowledge the people who lived here before us.
The City of Hamilton is situated upon the traditional territories of the Erie, Neutral, Huron-Wendat, Haudenosaunee & Mississaugas. This land is covered by the Dish With One Spoon Wampum Belt Covenant, which was an agreement between the Haudenosaunee and Anishinaabek to share and care for the resources around the Great Lakes. We further acknowledge that this land is covered by the Between the Lakes Purchase, 1792, between the Crown and the Mississaugas of the Credit First Nation.
Today, the City of Hamilton is home to many Indigenous people from across Turtle Island (North America) and we recognize that we must do more to learn about the rich history of this land so that we can better understand our roles as residents, neighbours, partners and caretakers.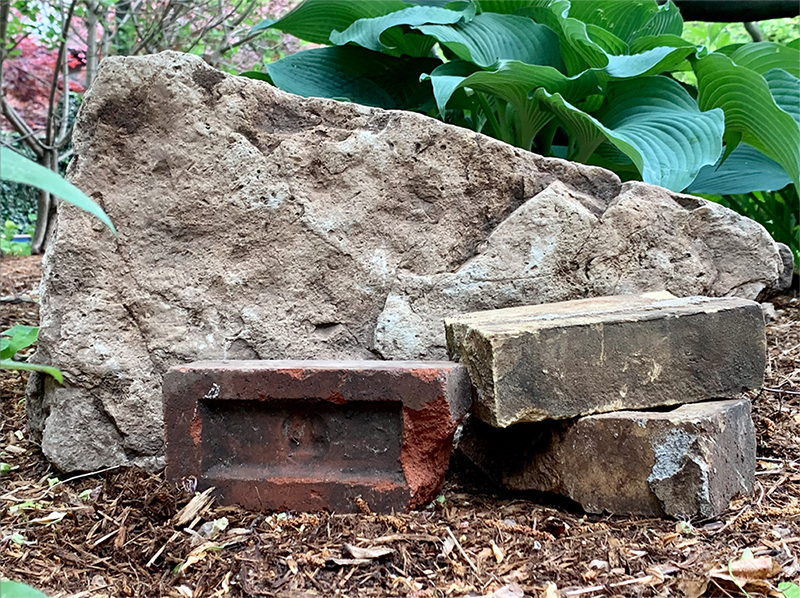 We have recently been having some landscaping work done at the back of our property on St. Clair Avenue and the workers have been turning up pieces of the old house, which local lore suggests caught fire in the 1930's and was subsequently torn down. Large sections of the foundation are still in place under our back garden and I'm always excited when our various projects turn up bits of this remarkable home.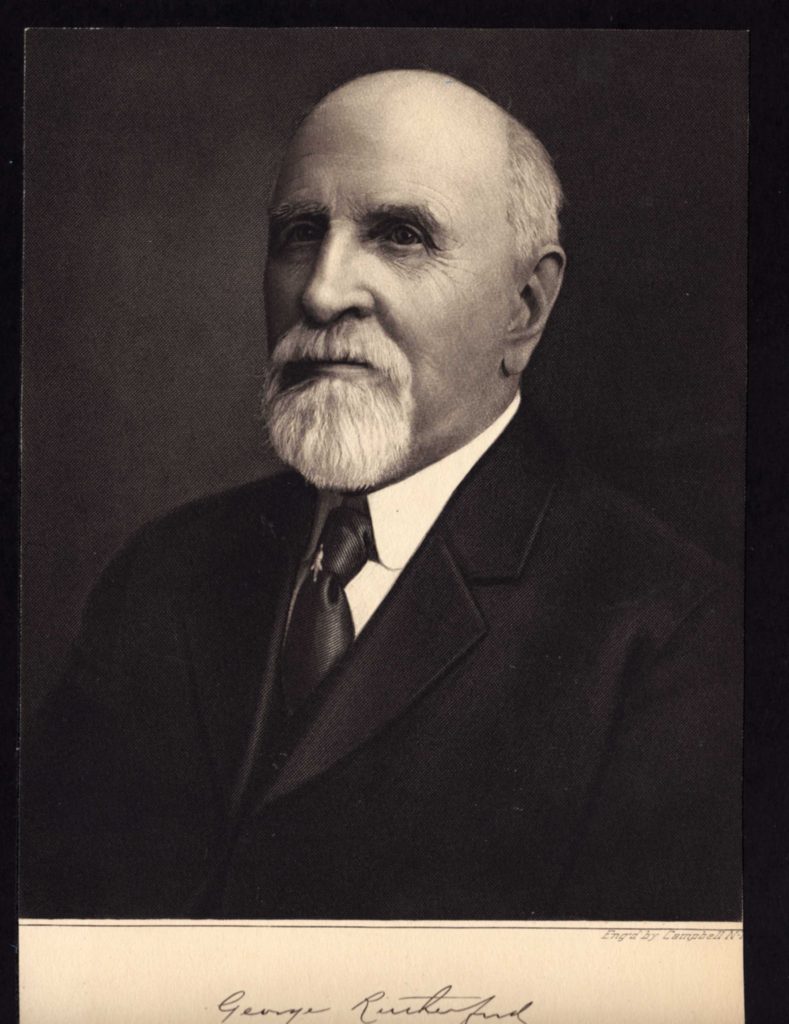 Mr. Rutherford was a partner in a wholesale drug and chemical business as well as part of owner of the Hamilton Glassworks. He was extensively involved in the Hamilton community, notably the Hamilton YMCA and Central Presbyterian Church, where he contributed generously to the building fund and was supervisor of the Church School for 25 years. The church's echo organ was dedicated to his memory.

I feel a particular connection to Mr. Rutherford since I was for a time the baritone soloist at Central Presbyterian and my office at the corner of Locke and Herkimer was once a branch Bank of Hamilton, of which Mr. Rutherford was a founding director.
Hamilton is a remarkable place with a fascinating history and I am pleased honour and share this little piece of it.
A big thank you to my friends Paul Grimwood & Lyndon George for their assistance in gathering this historical information.