Well, it was hard to predict what April would bring in the world of real estate vs. COVID-19. We, as REALTORS® have been working remotely wherever possible to help our clients buy and sell their homes safely. This means fewer viewings and only virtual open houses.
Naturally, this has had a dramatic impact on April 2020 results as compared to last month and April 2019.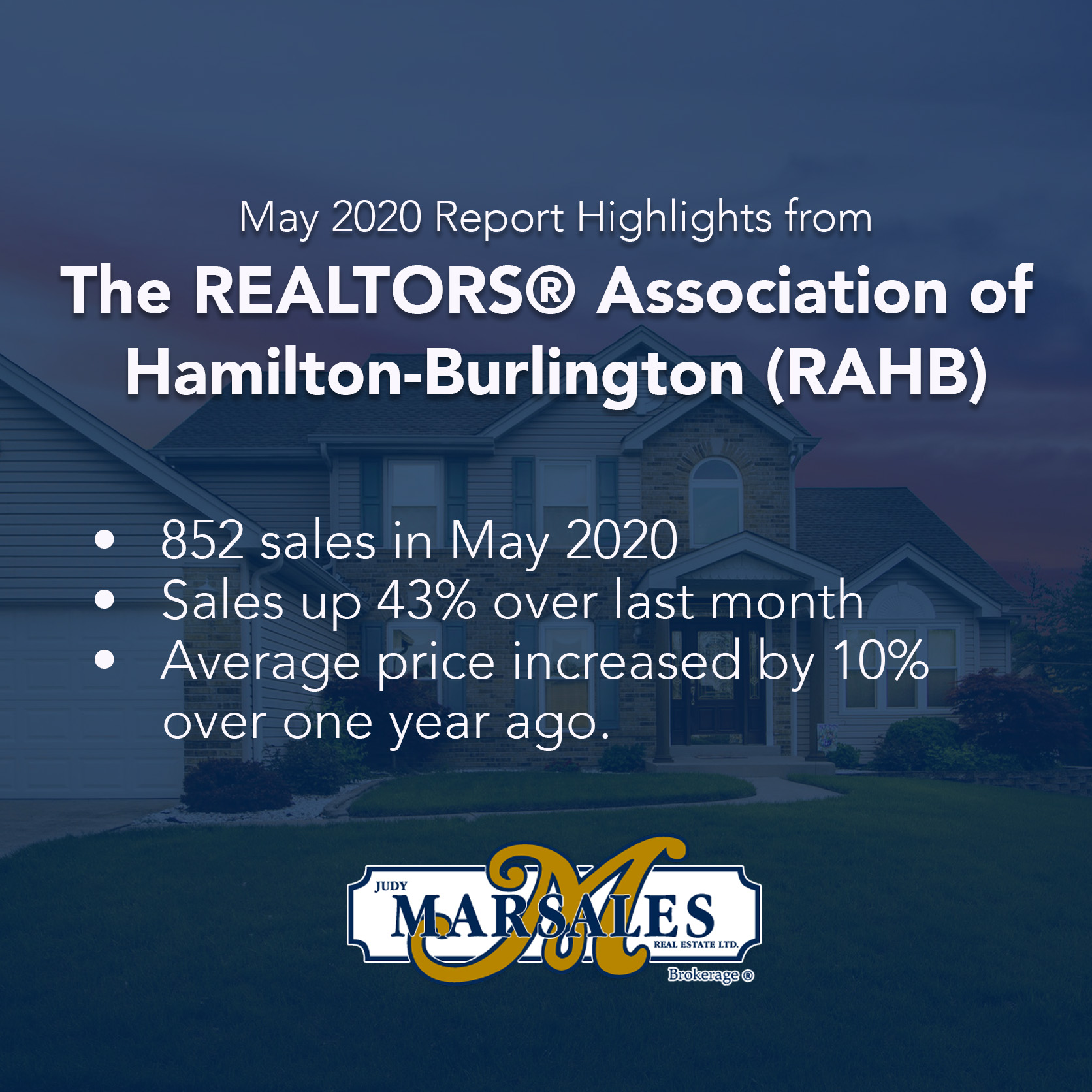 The REALTORS® Association of Hamilton-Burlington (RAHB) reported 482 sales of residential properties located within the RAHB market area in April 2020. Sales are down 63.4 per cent over April 2019 and 56 per cent over last month. The average price for residential properties was $614,412, which is up 4.3 per cent from April last year, but down 6.6 per cent from last month.
"When we break our market down into the four main communities and look at the trends weekly since the beginning of March, we can see that there was a drop in activity once Premier Ford announced school closures and we started working with RAHB REALTORS® to cancel in-person open houses. In Hamilton, where we have the most activity, there was a larger drop in the average price week-over-week, but it began to increase nearing the end of the month. The other main communities had slight dips in average price, but it was primarily stable." – Kathy Della-Nebbia, RAHB President.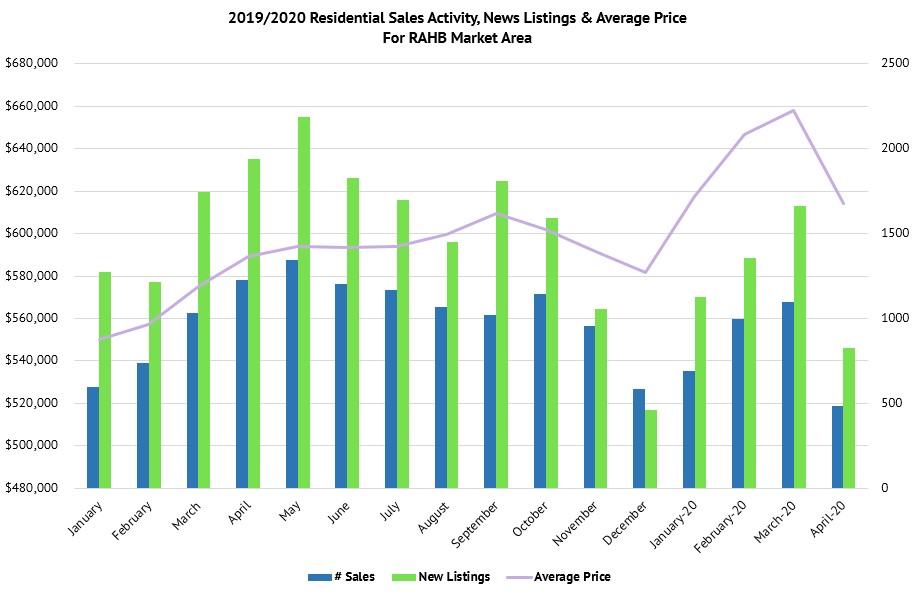 Statistics vary by specific neighbourhoods within the RAHB area. It's important to have all the information before considering buying or selling. Reach out anytime if you have questions or concerns. I'm here to help.
For the full RAHB report, click here.