The REALTORS® Association of Hamilton-Burlington (RAHB) reported an upward momentum in the market as compared to previous months and for the same time period in 2019. The RAHB reported 998 sales of residential properties in February 2020.
Sales are up 30 per cent over January 2020 and up 25.5 per cent over February 2019.The average price for residential properties increased to $646,667, which is up 4.5 per cent from last month and up 15.5 per cent from the same month last year. This is positive news for our sellers as we move out of a slower market from 2019. It is certainly a seller's market for the time being.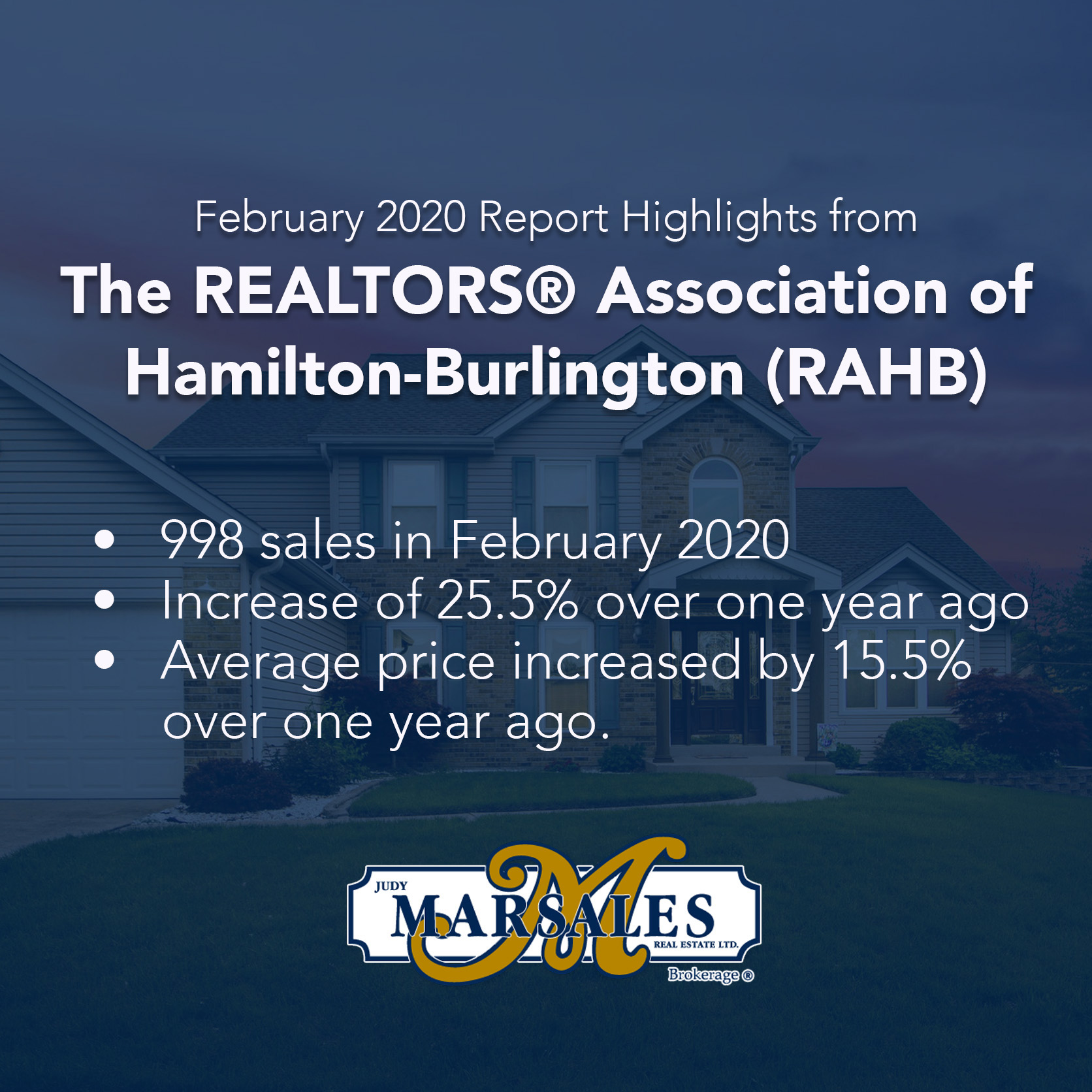 "The RAHB market is quite active with a significant increase in number of sales compared to last month and last year. We experienced similar activity at the beginning of 2016, which was one of our busiest markets on record," says RAHB President Kathy Della-Nebbia. "With the increases in average price and new listings, overall we are firmly in a seller's market; however, there is greater demand at certain price points – such as below $600,000."
Of course, some neighbourhoods within the market area will see results that differ from the average. Determining the right price and conditions when buying or selling a property can be challenging. Let me help you navigate these challenges and guide you towards the most stable investment solution to fit your needs. I'm here for you.
___
More information on single-family homes, townhomes and apartment style properties can be found here.