Annnddd, we're back! (The market that is). Not only has the Hamilton/Burlington market caught up from the market slump due to COVID-19, we have officially surpassed our 2019 numbers. We are firmly in a seller's market. The REALTORS® Association of Hamilton-Burlington (RAHB) reported 1,613 sales of residential properties in July 2020. Sales are up 23.7 per cent over June 2020, and are up 8.8 per cent over July 2020. The average price for residential properties was $692,999; up 16.3 per cent from July 2019, and up 2.6 per cent from last month.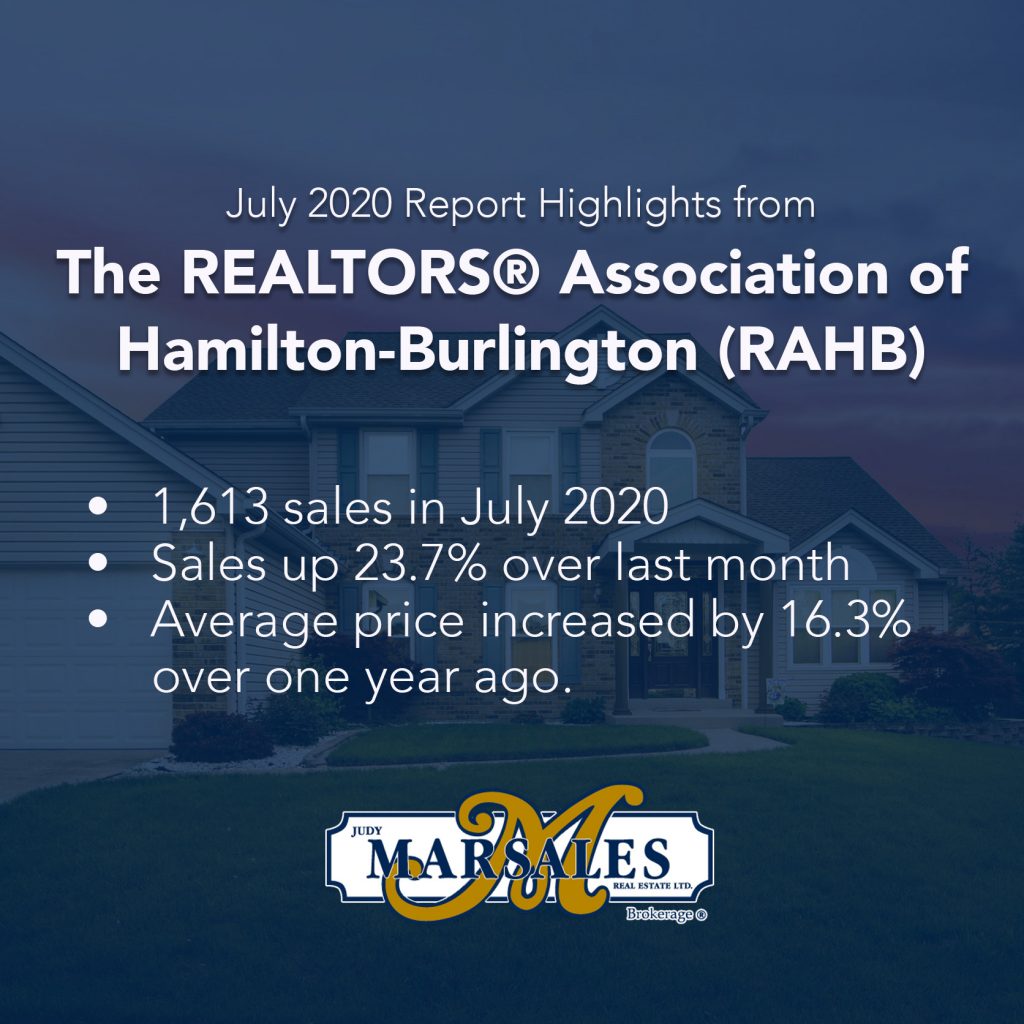 "As we can see from the data, activity has resumed to pre-COVID-19 levels, and is actually surpassing the levels we would typically see in the summer due to pent-up demand over the last several months. What is also affecting the market – and more specifically the increase in average price – is the low number of active listings. With less available, buyers have limited choice and the market favours sellers."
– RAHB President, Kathy Della-Nebbia
Presently, we are planted firmly in a seller's market. This means I spend a lot of time with eager buyers who want to take advantage of currently low interest rates, but who are met with limited inventory in an in-demand market.
The number of sales for single family homes and apartment-style homes both decreased as compared to July 2019, while townhouse sales across all RAHB market areas increased by 35.6%. Meanwhile, new listings for single family homes was down 2.6% over last year, yet the average sale price increased by 20% – wow!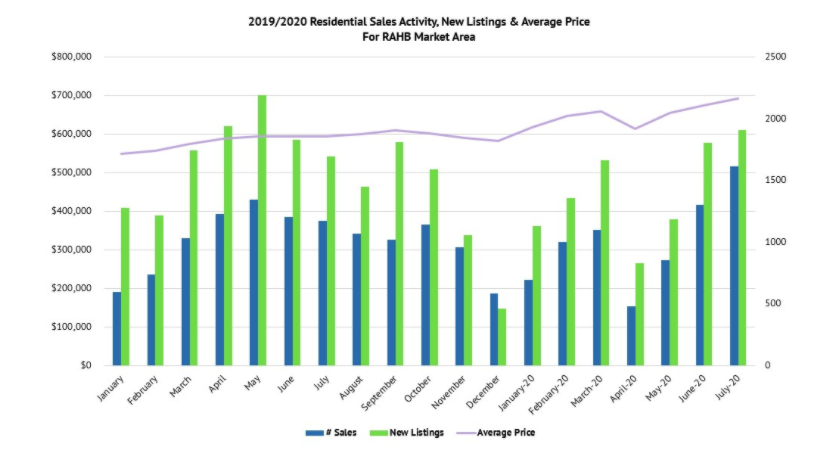 As always, it's important to look at individual market areas to understand their performance when seeking to buy or sell your home. All Hamilton areas have seen growth in average sale price and number of sales as compared to 2019, however, areas such as Flamborough and Hamilton Mountain are seeing above average growth as compared to the RAHB market as a whole.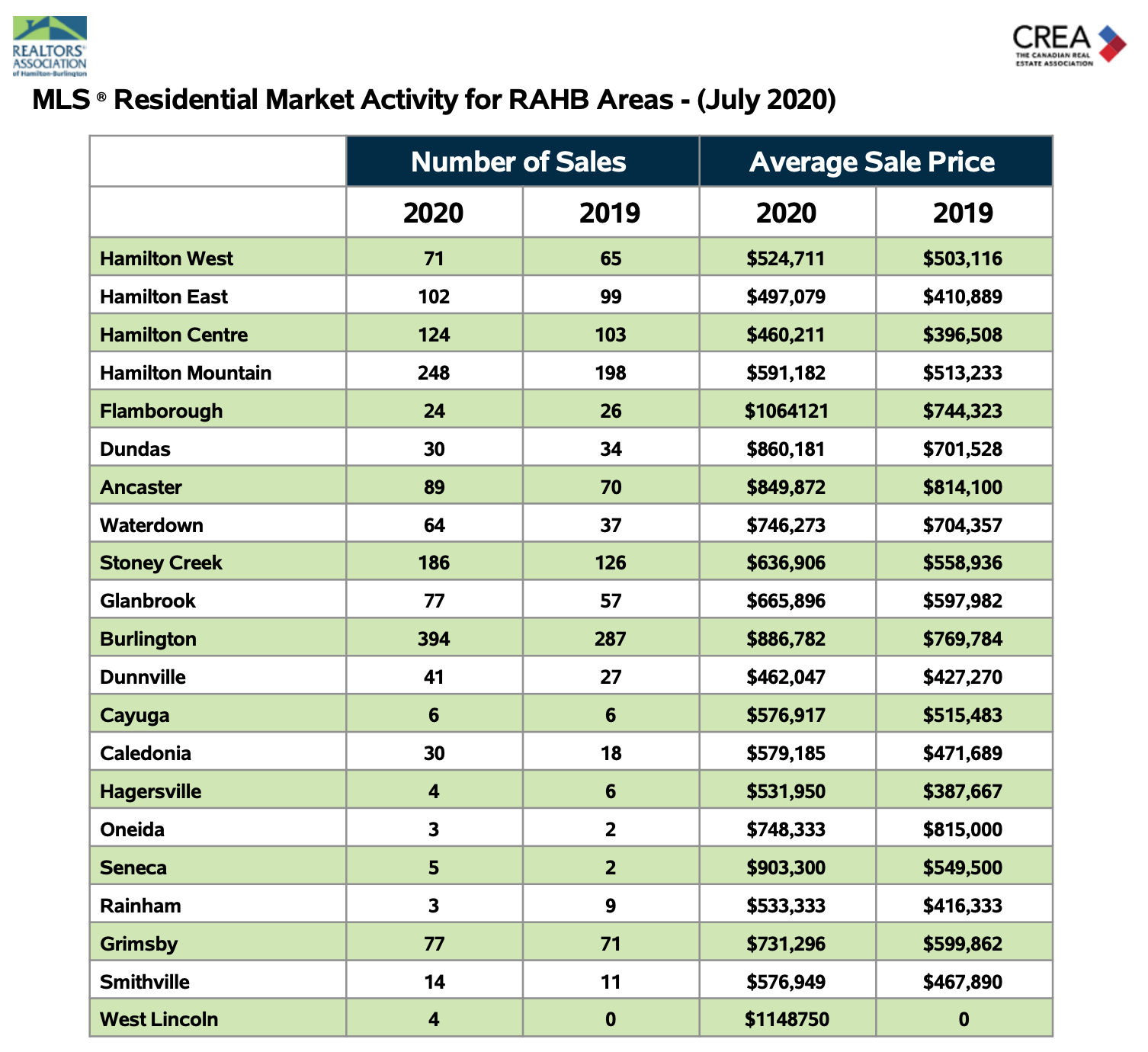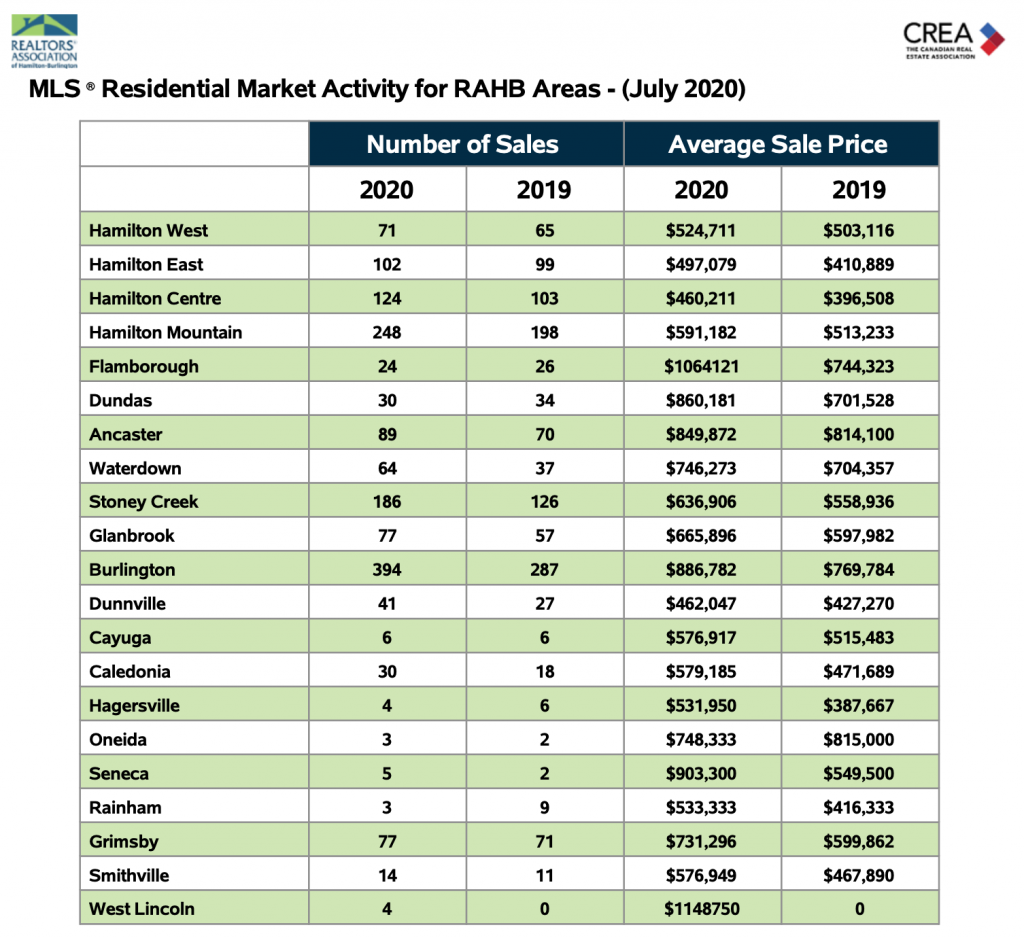 Whether you're looking at new listings, or number of sales, it's comforting to see how far we've come since the Spring Real Estate slump. RAHB has released a weekly trends chart to capture patterns since the pandemic began to take effect.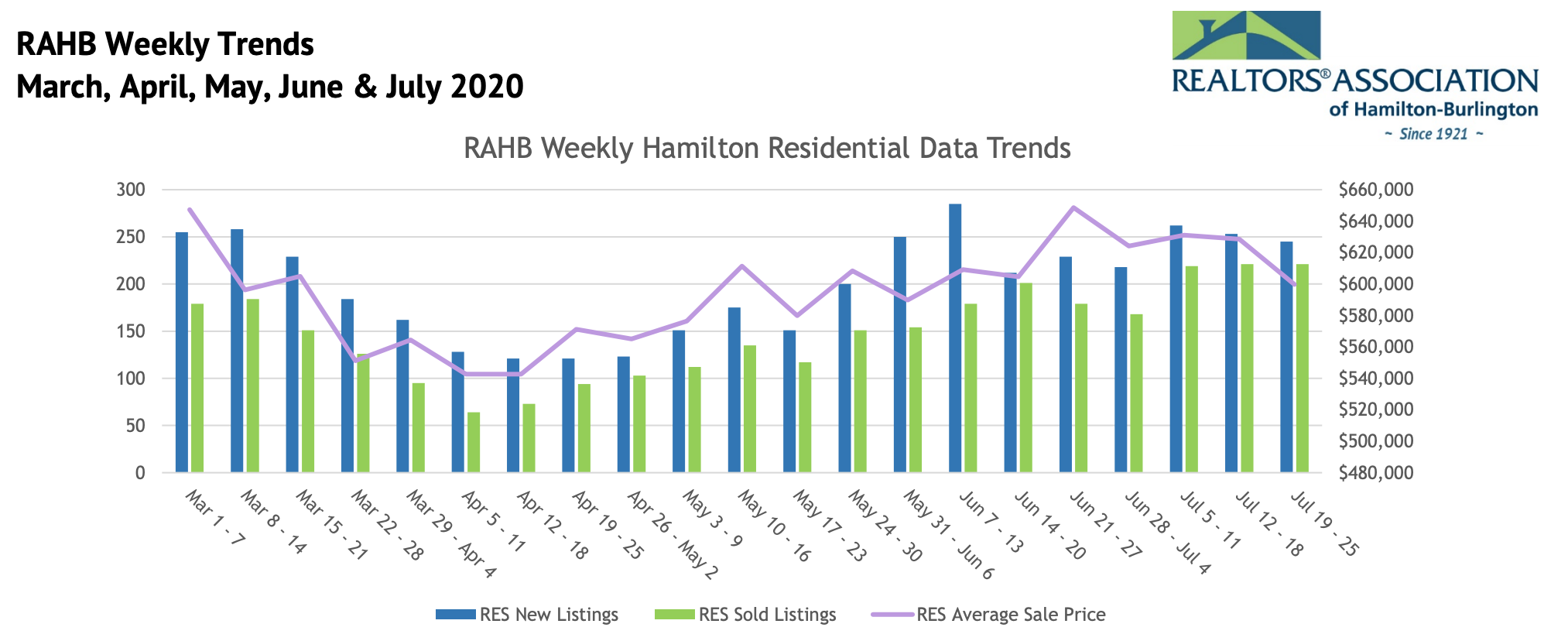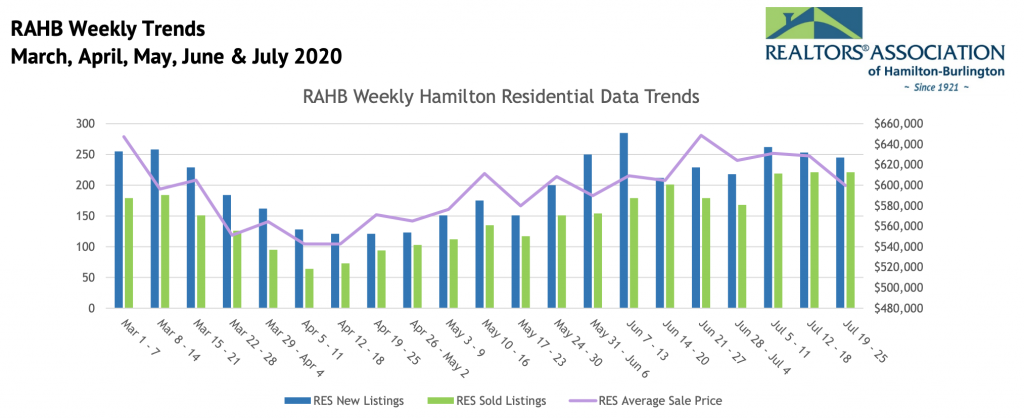 If you're considering buying or selling, you want to make an informed decision. Let's have a coffee and figure out your needs. Contact me today.

For the full RAHB Market Report, click here.