Last month, we saw the province begin to reopen and it had positive results in the world of real estate to say the least! The REALTORS® Association of Hamilton-Burlington (RAHB) reported 1,304 sales of residential properties in June 2020. Sales are up 53 per cent over last month, and are down only 0.2 per cent over June of last year. The average price for residential properties was $675,223, which is up 13.7 per cent from June 2019, and up 3 per cent from last month.

Pretty good news if you ask me! Here's what the RAHB President, Kathy Della-Nebbia had to say: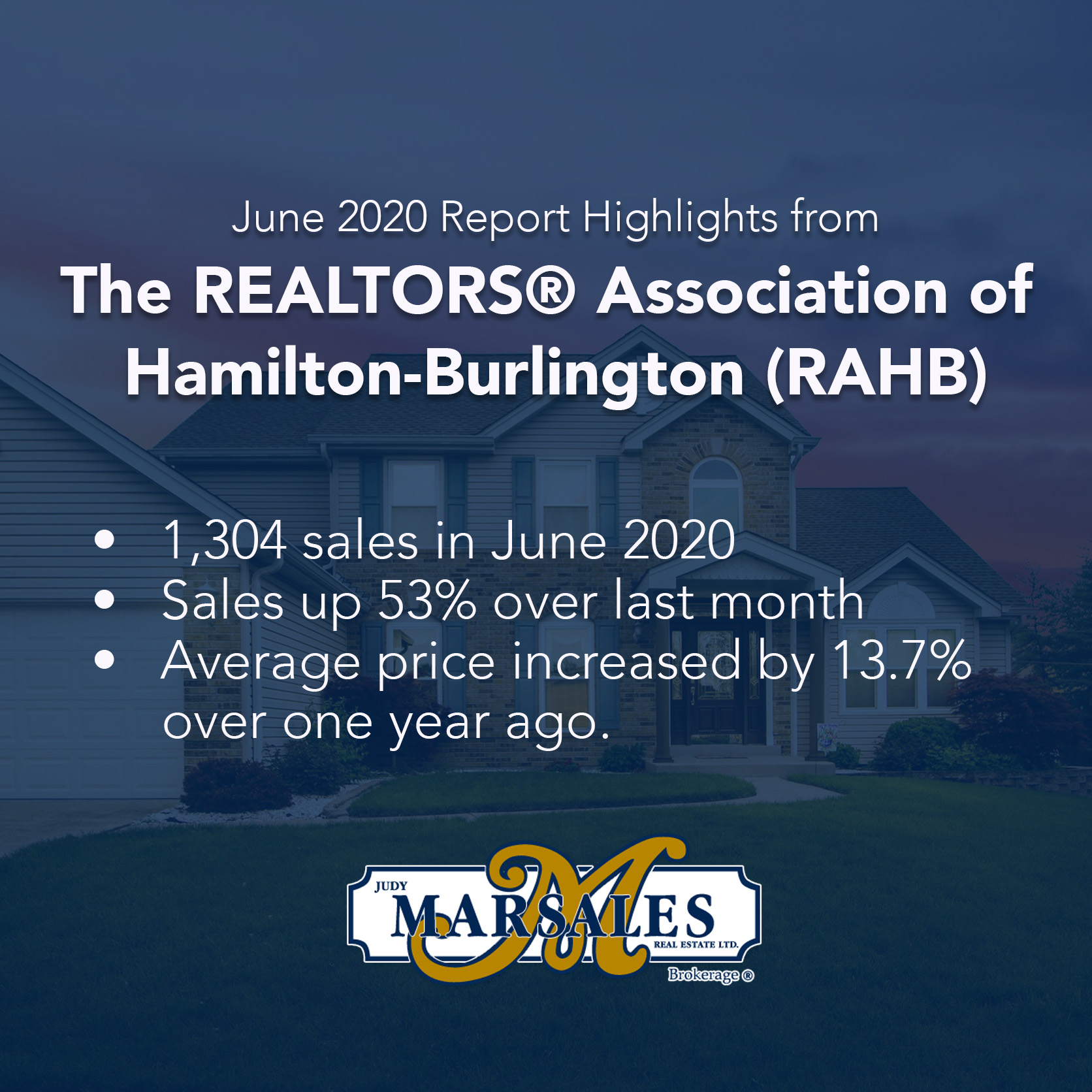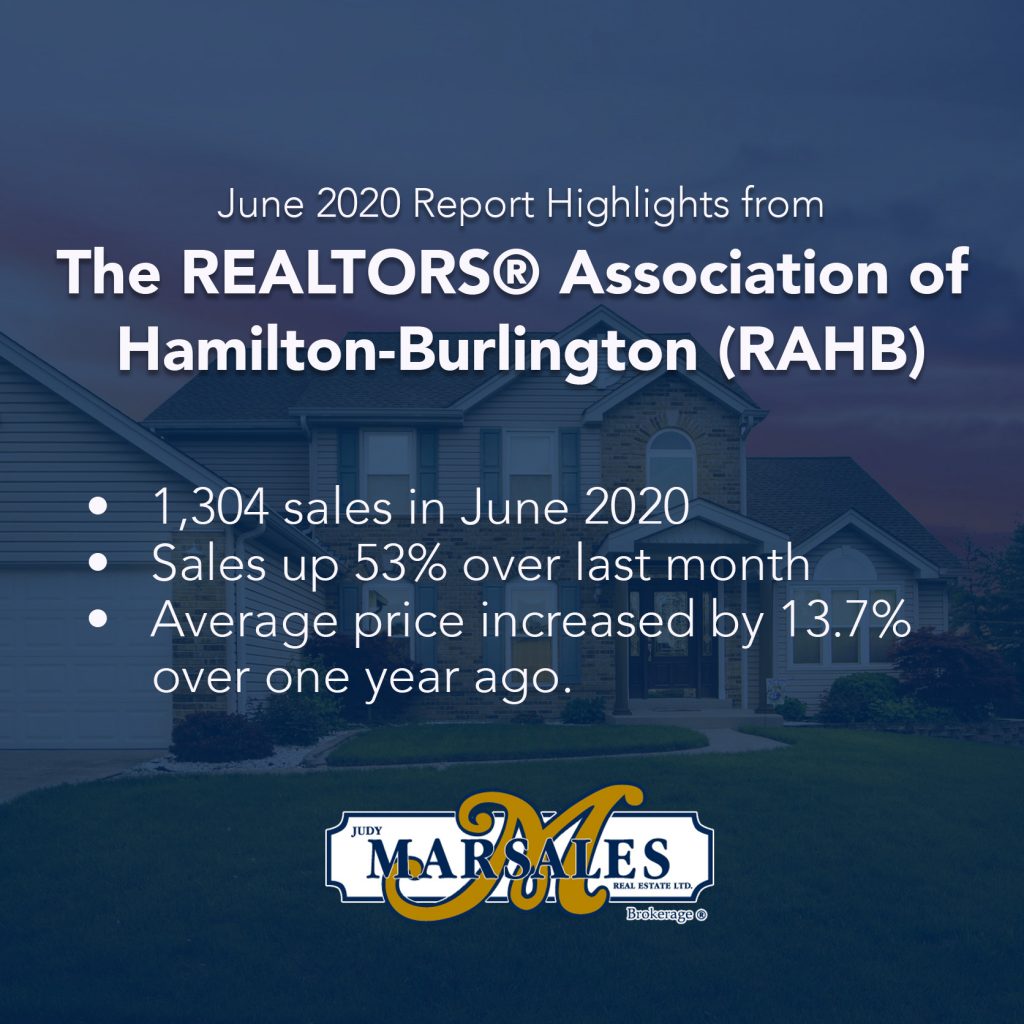 "With the reopening of the province, and the increased confidence in both the economy and the health of our communities, we are seeing higher activity in both sales and new listings throughout the RAHB market area. Throughout the pandemic, the average price of residential properties in our market has held steady. If Ontario's recovery from COVID-19 continues, we shouldn't see a decrease; however, we are cautious that any relapse or a second wave could slow activity and affect average price."
While we're still seeing a slight year-over-year decrease in the number of sales for single family homes (0.2% as compared to June 2019) the townhouse segment increased by 10%. Despite the decrease in sales volume, the average sale price for single family homes still boasted an increase of 13.7% over June 2019, and townhouses were not far behind at 13.5%.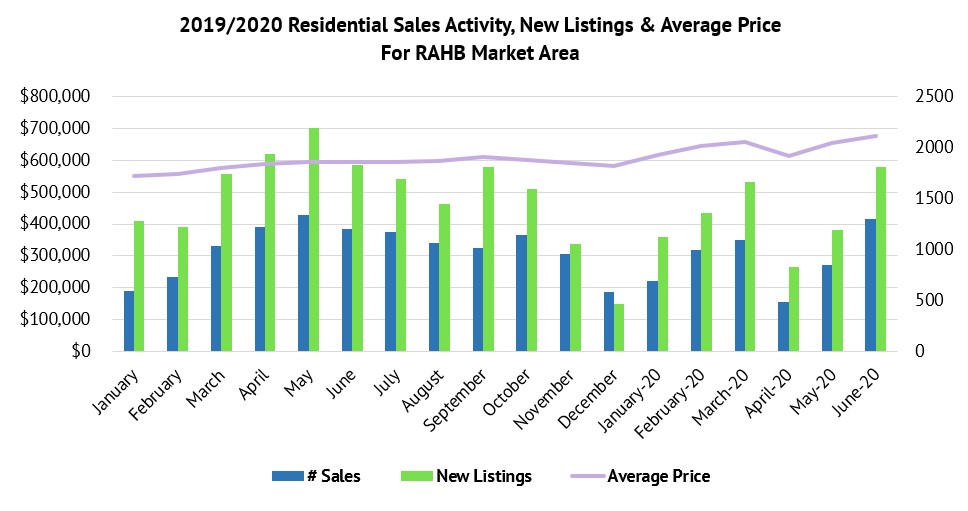 It's interesting to compare the specific neighbourhoods on a year-over-year basis to understand how these statistics break down. Areas like Hamilton West, Hamilton East, and Dundas saw a decreased volume of sales but consistent increases in average sales price. Meanwhile, Hamilton Centre, Hamilton Mountain, Flamborough and Waterdown were popular areas with both increased sales volume and average sale price. These stats are important to keep in mind when considering buying or selling.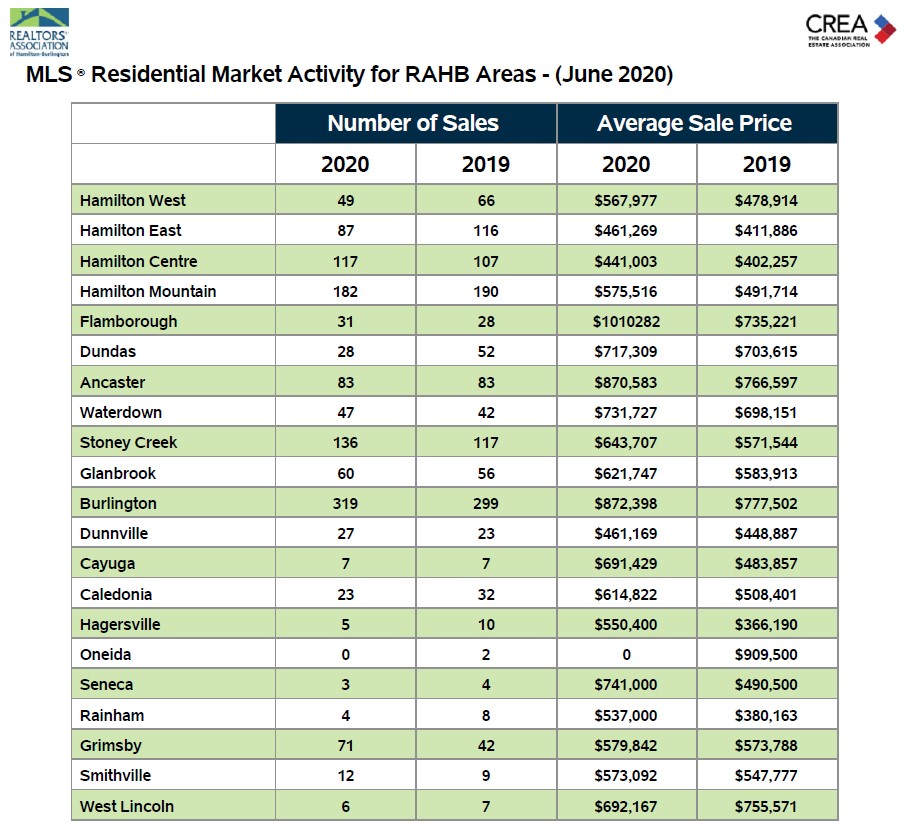 As always, it's important to look at the big picture when buying or selling your home. If you have questions, or want a free home evaluation, I'm here for you.
Read the full RAHB report here.