Rejoice! The Market is improving! The REALTORS® Association of Hamilton-Burlington (RAHB) reported a slow month of May, but improvements over April amid COVID-19 setbacks. 852 residential sales were processed trough the (MLS®) System, which is a 42.2% decrease from May 2019, however, still up 43.4% from April 2020.

Some clearly good news is that the average price for residential properties was $655,418; showing a 10% increase from the same period last year and a 6.3% increase from last month. Much of this can be attributed to the phase one re-openings in Ontario, paired with gorgeous local weather and continued buyer interest; a pattern we can expect to continue into June.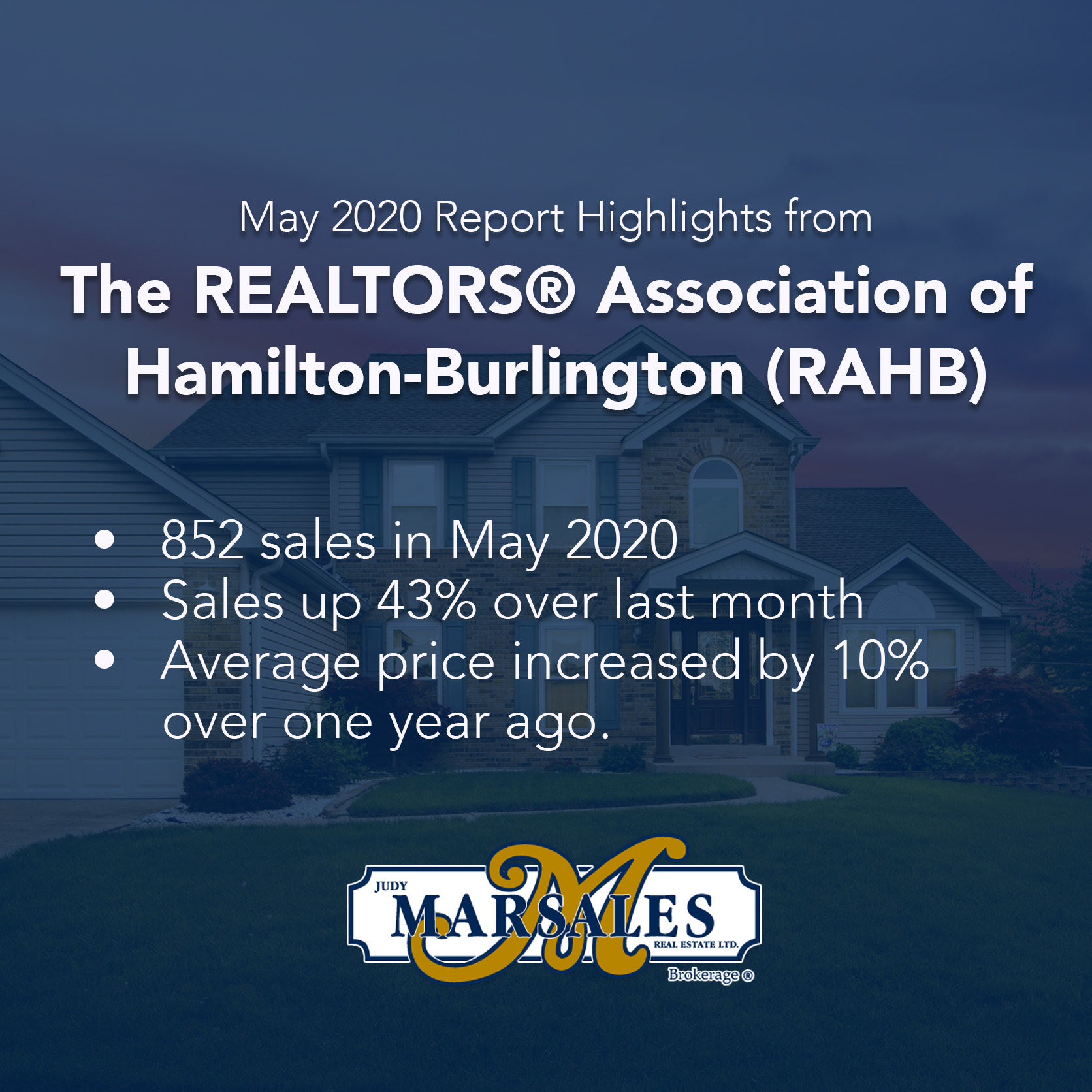 "COVID-19 is unprecedented and changes from week-to-week, and residential real estate activity within the RAHB market has responded accordingly. If you are buying or selling a property during this time, local RAHB REALTORS® have the information and resources to do so virtually, as well as keep you healthy should there need to be an in-person showing. They know the data trends, have the experience and know our communities to help you be successful with your transaction." – Kathy, Della-Nebbia, RAHB Chair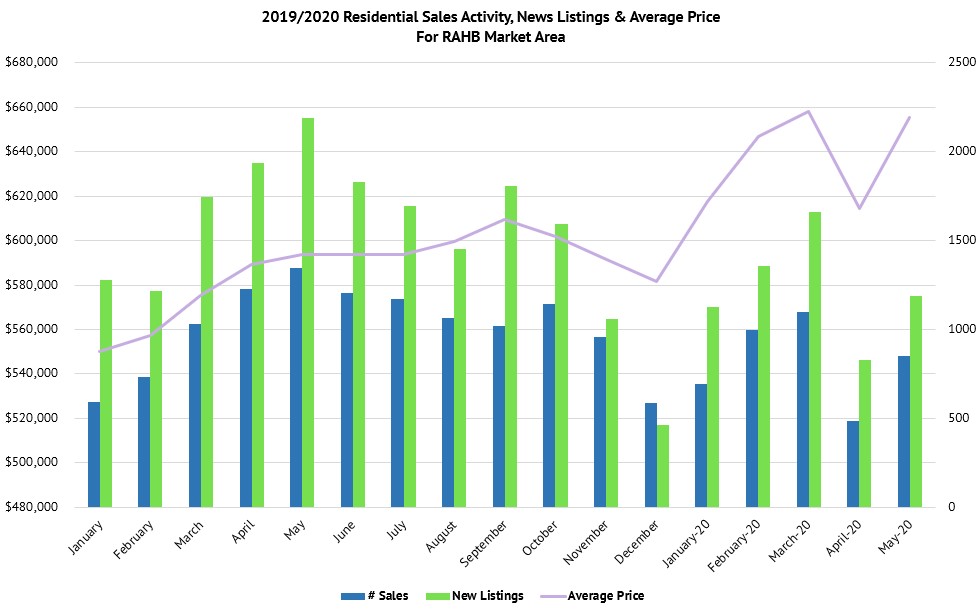 All this in mind, certain neighbourhoods in Hamilton have performed outside of the RAHB average for the month of May. This can pose a challenge went determining the right price when buying or selling a home. See the chart below for overall stats based on neighbourhood overviews within the RAHB market for May 2020 compared to May 2019.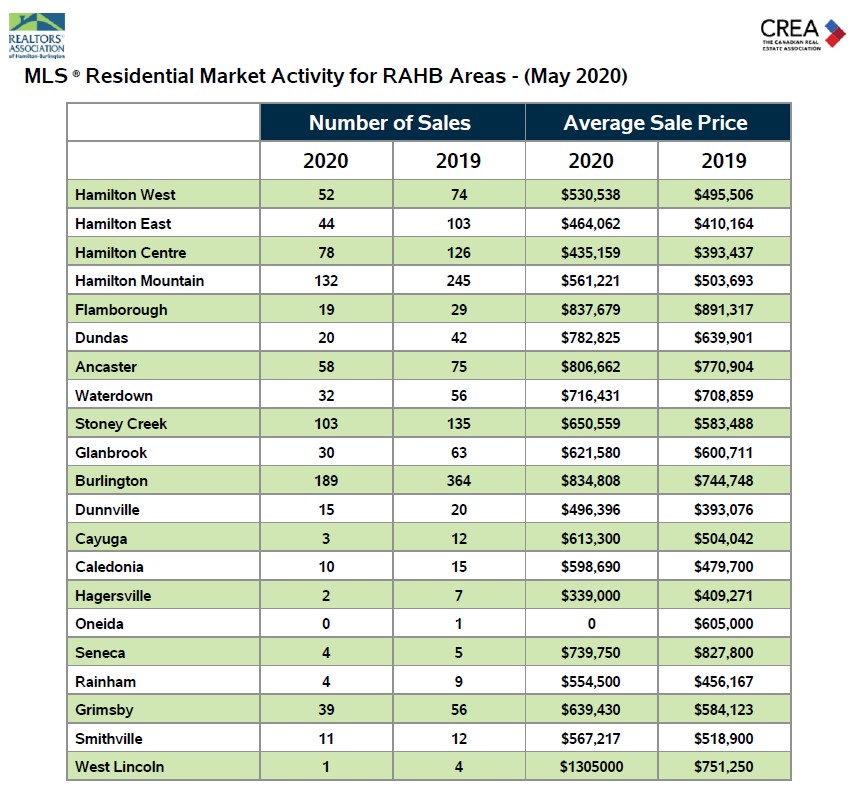 It's an interesting time here in Hamilton. The market is back on the rise but you need to look out for your best long term interests. Determining the right price and conditions when buying or selling a home can be challenging, especially now.
I'm here to help! If you have questions, concerns or want to chat about your next move, reach out any time. I'm just a phone call, text or email away.
To read the full RAHB Market Report, click here.