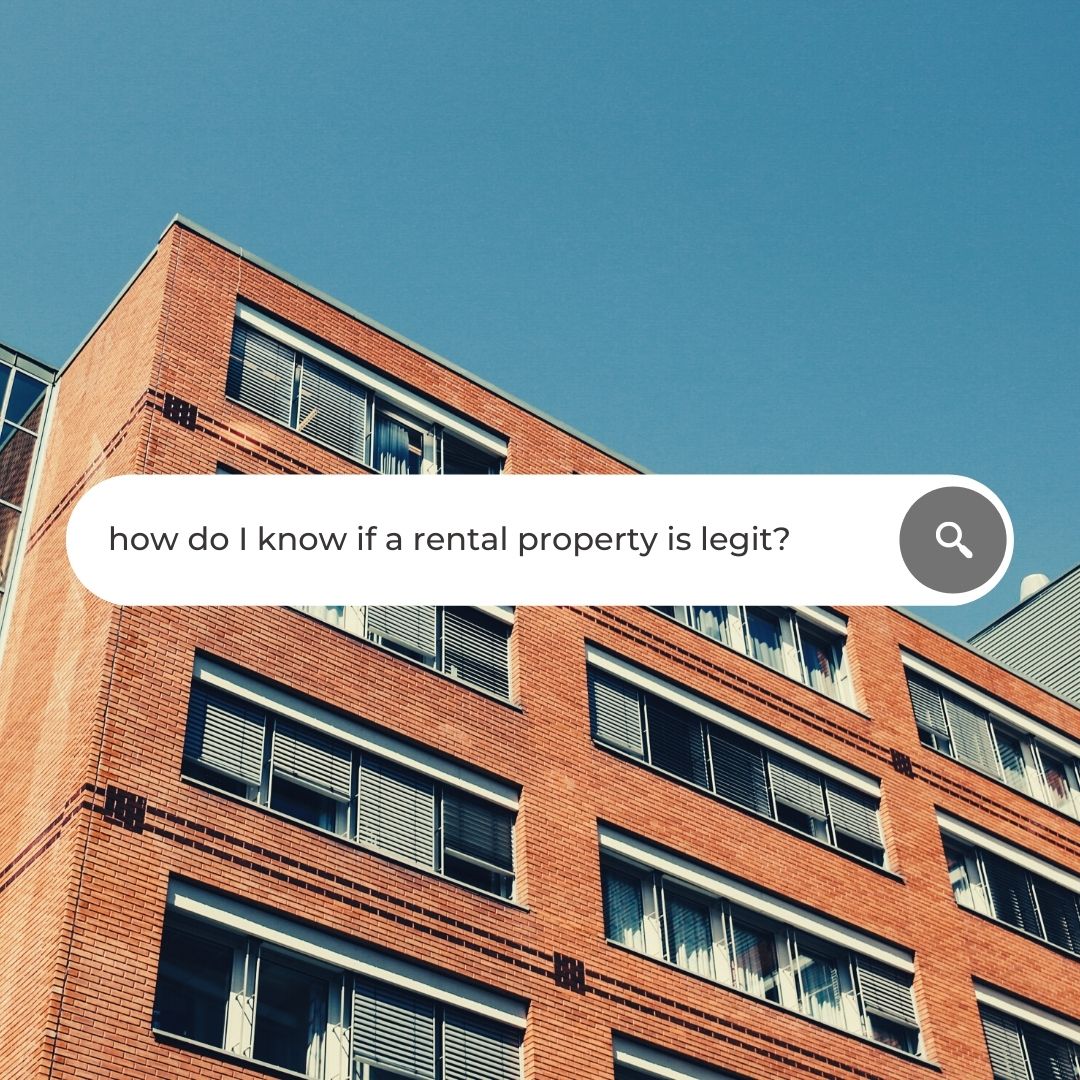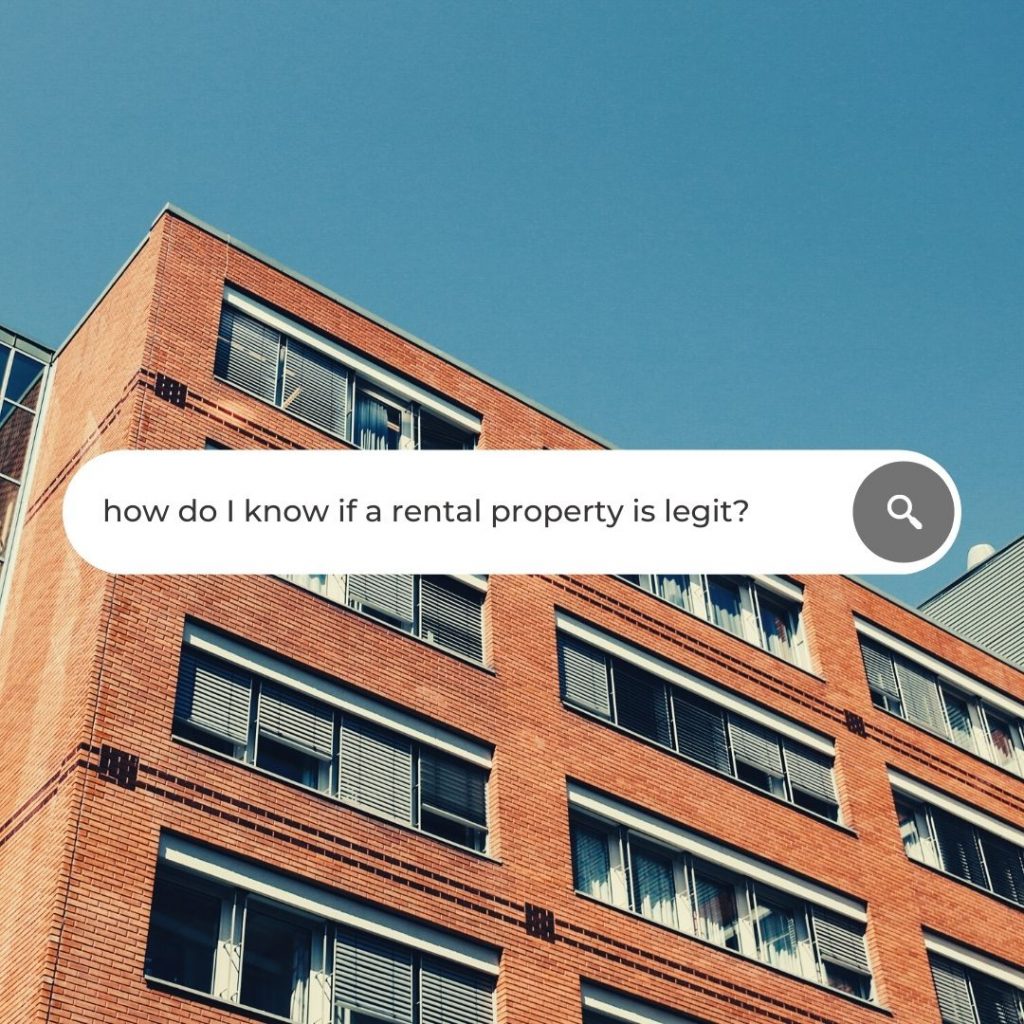 You might think that in a pandemic world, where things are challenging enough that you would not have to deal with scams and people trying to steal your money when you are attempting to secure a rental property.
Sigh.
My friends, rental scams are alive and well, right here in Hamilton. What prompts me to tell you about this now? One of my very own listings has recently been used in one of these scams. I became aware when one suspicious rental candidate was doing a deep-dive on this potential property and found the listing to confirm if the person listing the property was the current owner.
---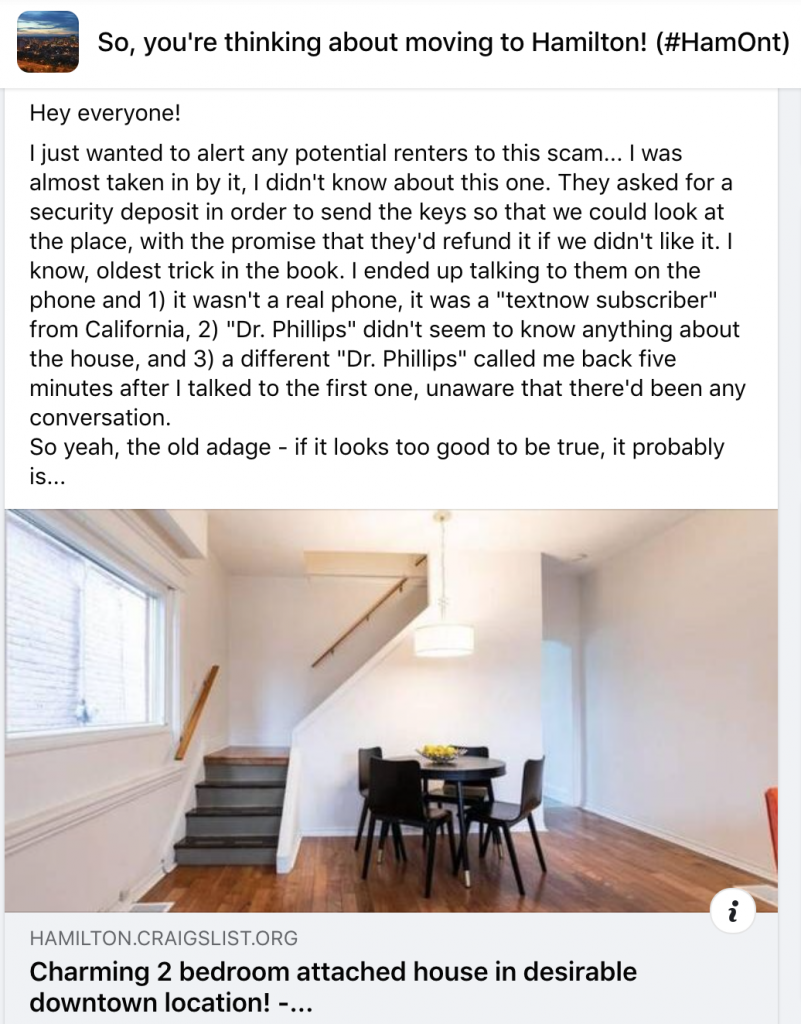 "If it looks too good to be true, it probably is", was the sentiment from one Hamilton resident who was almost duped by someone listing this property.
In this particular situation, the potential renter was asked for a security deposit just to have access to the keys for a viewing. A viewing! This same scam on Craigslist featuring my listing also caught the attention of a woman living in a shelter who was delighted to find a rental with a reasonable cost, only to find out that it was a scam.
These things happen every day and I caution you to take extra steps when looking for a rental property. Here are just a few things to consider:
How to avoid a rental scam:
Don't ever send money to a potential landlord without seeing the property first. In a pandemic world, it's possible that you might need to do a virtual viewing. Make sure you have the person giving the virtual tour show you the exterior of the house and all aspects of the interior.
Verify the landlord. Is the person you are in contact with legally able to rent this property to you?
Get to know your new landlord. Ask questions about how many properties they have, what makes an ideal tenant for them, what their expectations are and if you are in a home or apartment with multiple tenants, what are they like. Have a conversation and go with your gut feelings.
Verify your potential property. Google the address and ensure that the images in the advertisement or listing are consistent with those available via search engines. See what comes up in search listings and take note of anything that sounds like someone has been scammed at this address before.
Understand the risks of using a 3rd party website such as Kijiji or Craigslist. Anyone can post to these platforms and extra steps should be taken to authenticate the property offered. An alternative to this would be to look for listings via Property Management companies. Examples in Hamilton include Hanlyn Property Management, Spotted Properties or Executive Properties.
Never deal in cash. If paying a deposit for any reason, make sure there is a record of the transaction.
These are just a few tips, but if you are ever unsure of a potential rental or landlord, make sure you reach out for help.